Articulate your differentiated business idea and know how to bring it to life so the right people choose you.
Brand Strategy
at a Glance
Brand strategy makes business growth simpler. We'll blend our expertise in brand development and your experiences in your field to identify and profile your ideal customers, realign your identity, uncover how to be and do different, and then map the course to create a brand that's right for you.
Customer Insights
Gain an intimate understanding of your ideal customers – who are they, what do they want, and how can you connect with them?
This isn't a one-hit tactic or marketing "hack" – this is a foundation of business.
Clear Uniqueness
Gain the insight and confidence to set yourself apart from the other options in your industry.
You know you built something different, it's time to figure out how to show that off, and tell your story, your way.
Branded Experience
Gain the consistency, magnetism, and appeal that gives successful brands the edge.
Become memorable, and bring your brand to life to give your customers the gut feeling to choose you.
Clarity & Confidence to
Go-to-Market

.
SHFT's program allowed us to develop our messaging and grow into our positioning. We got to really work through various hypotheses and find the best fit for our business.
— John McCoy, CEO & Founder at ProprHome
Our Brand Building
Process

.
Foundation
This is ground zero. We'll sort out your objectives and kick off the project with a discovery experience that uncovers your untapped potential, extracting the early insights we'll need to go forward.
Customer File
Your customers are a nuanced group of people with varied, specific needs and preferences. We have a process to identify the patterns and profile your customers in a high-value format.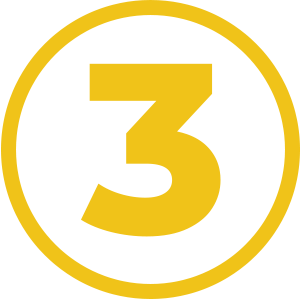 Interviews
Through a series of interviews with real people who fit your customer file, we will validate our expectations about your ideal customer base and learn things you might not expect.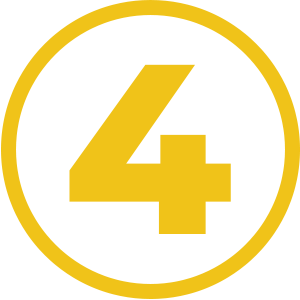 Uniqueness
We will dig deeper into the essence of your brand –the differentiated idea that sits behind what you're building, and the features that make your solution outstanding.
Experience
As your customer moves from intrigued to invest with you, your brand should provide the desired experience in every major brand dimension and express it through carefully designed touchpoints.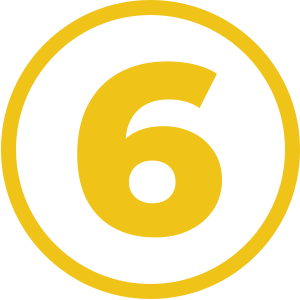 One-Page Strategy
Don't stress if this seems like a lot of /STUFF/ – We keep our plans short and useful. In the end, you'll get a one-page guide to know how to apply your newfound wisdom.

What
Our Clients


Are Saying

.

From the first meeting till the last, the Brand Positioning program has been a masterclass all along. We learned about who we are, what we bring into the market, our main strengths and how we should use them to grow and secure our proposition.
Chandris Nguema, Co-Founder at Weweyou
SHFT's program allowed us to develop our messaging and grow into our positioning. We got to really work through various hypotheses and find the best fit for our business.
John McCoy, CEO and Founder at ProprHome
Read More
Frequently Asked
Questions.
How long does the process take?
A typical engagement usually takes us 3 months. But of course, it depends on how busy you are and how much information we all need to digest.
Who should be involved in the workshops?
We recommend that your roster include customer-facing leaders. Typically: founder, C-suite, sales, marketing, customer service, product team. This line-up ensures buy-in from your key stakeholders and diversity of experiences.
What if I need my brand position sooner?
An expedited process is available and requires roughly 3 full days of intensive, in-person workshops to gather the information we need to build out your brand position. Travel expenses for 2-3 members of the SHFT team must be covered.
Do you offer any shorter packages?
Yes. The Brand Positioning Lite package includes only the Customer Module, Client Interviews, Uniqueness Module, and One-Page Strategy. This process takes roughly 2 months.
What kind of results can I expect?
Results vary by client, but you can expect a 20% increase or more in revenue after implementing the positioning strategy we create together. Other results include internal and external clarity, better team alignment, confidence to go-to-market, and an increase in inbound leads.
We're a small team. Does this make sense for us?
Absolutely! Our clients have ranged from a 2-person, husband-and-wife team to large enterprise clients with 100+ employees. Developing a brand strategy follows the same rules no matter the size of your team.
Do you help implement this strategy?
Yes, we can. After completing the brand positioning, we'll have a next-steps call with you to determine where you would like SHFT's help in implementing your plan. Past clients have hired us to:
 
Design their logo and brand
Build their new website
Write copy for their website
Develop a content strategy
Provide ongoing brand consulting
Perform market and competitive research
I have a unique need. Will the brand positioning strategy help?
Maybe. Most clients with very unique needs, such as help determining their offer or needing messaging for multiple personas, find our ongoing brand consulting a more fitting format. We will meet with you to determine your exact needs and develop a system that gets you the clarity you need.
What Could SHFT Do For Your Brand?