Attract Your

Ideal Customers.
A strategic plan to stand out and become the ONLY choice for your ideal customers.
Capturing attention and market share isn't easy.
From Google ads and content to lead magnets and tradeshows, there is no end to the number of marketing tactics you can try.
But tactics can only get you so far (and cost a lot of time and money in the process).
A brand strategy provides clarity and direction to capture the attention of the right people at the right time with the right message — and turn them into customers.
Stop guessing. Get the clarity you need to stand out and grow your business.
Customer Insights
Gain an intimate understanding of your ideal customers – who they are, what they want, and how you can connect with them. This isn't a marketing hack, it's a foundation of business.
Clear Uniqueness
Get the inside scoop on what truly sets you apart from your competition. You know you built something different, time to articulate and express it the right way.
Branded Experience
Reach ultimate confidence to achieve your go-to-market strategy by rallying your entire team around the same differentiated idea and aligning them on your ambitious goal.
We secured

3 new clients

for the next nine months.
Harmonise landed 3 new clients within 2 months of our brand strategy project, shortened their sales cycle, and saw an ROI of 1,492%.
Research
We explore your business and competition to develop and aim for a big, moving target – your brand direction.
Deliverables: 
Competitive Analysis

Business Goals

Brand Direction
Customers
We workshop and interview your ideal customers–who they are, what they want, how they want it, and why. 
Deliverables: 
Customer Segmentation

Customer Interviews

Customer File

Customer DNA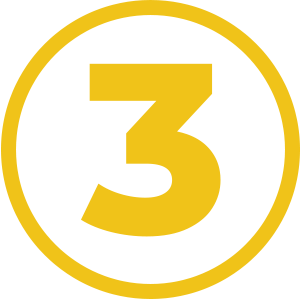 Positioning
We define the position you'll hold in the market and build your identity and messaging around it.
Deliverables: 
Brand Positioning Statement

Brand Identity

Brand Messaging

Brand Story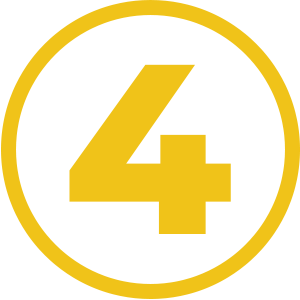 Disruptive Idea
We uncover one unique idea that can disrupt your industry and give you a leg up on the competition.
Deliverable: 
A 90-page brand book is not a "strategy". It's research.
But a strategy without an implementation plan is a waste.
We keep your final strategic brief, precise, and practical.
While also providing a playbook with all the elements you need to implement your new strategy.
Deliverable: one-page strategy and tactical playbook.


SHFT's program allowed us to develop our messaging and grow into our positioning. We got to really work through various hypotheses and find the best fit for our business.
John McCoy, CEO and Founder at ProprHome
Read More
SHFT Agency provided us with valuable and immediately applicable directions on how to communicate our uniqueness more effectively. I am looking forward to working with them again in the future.
Marton Lendvai, CEO at TOO International
I am now crystal clear on what makes my program unique and so powerful for my ideal clients. The best part is that I can stop stewing over this and finally go to market with a clear position.
Michelle Tresemer, Owner at Foundations First Marketing

Positioning Workshop
Ideal for companies who need a quick strategy to go-to-market.
Competitive Analysis

Differentiation

Positioning Statement

High-Level Messaging

Typically takes 4-5 weeks
Brand Strategy
Ideal for businesses looking to solve a specific growth challenge.
Purpose & Values

Customer Personas

Positioning

Brand Persona

Tone of Voice & Core Messaging

Story Framework

Typically takes 7-10 weeks
Strategy & Design
Ideal for startups and businesses needing a strategy and new design.
Everything included in Brand Strategy, plus…

Logo Design

Visual Identity Design

Brand Guidelines

Typically takes 10-16 weeks
Turning an unknown brand into a
preferred vendor

.
Fusion Tech became a preferred vendor for the world's largest food processing companies and increased annual revenue by $40 million using our strategies.
Frequently Asked
Questions.
How long does the process take?
A typical engagement depends on the package you choose:
One-Day Sprint: workshops occur in 1 day. Deliverables are completed within 2 weeks.

Basic Strategy: typically takes 2 months.

Complete Strategy: typically takes 3 months.
Timeframes depend on your availability for workshops and the amount of research needed.
Who should be involved in the workshops?
We recommend that your roster include customer-facing leaders. Typically: founder, C-suite, sales, marketing, customer service, product team. This line-up ensures buy-in from your key stakeholders and a diversity of experiences.
What if I need my brand position sooner?
An expedited process is available and requires roughly 3 full days of intensive, in-person workshops to gather the information we need to build out your brand position. Travel expenses for 2-3 members of the SHFT team must be covered.
Do you offer any shorter packages?
Yes. The Brand Positioning Lite package includes only the Customer Module, Client Interviews, Uniqueness Module, and One-Page Strategy. This process takes roughly 2 months.
What kind of results can I expect?
Results vary by client, but you can expect a 20% increase or more in revenue after implementing the positioning strategy we create together. Other results include internal and external clarity, better team alignment, confidence to go-to-market, and increased inbound leads.
We're a small team. Does this make sense for us?
Absolutely! Our clients have ranged from a 2-person, husband-and-wife team to large enterprise clients with 100+ employees. Developing a brand strategy follows the same rules no matter the size of your team.
Do you help implement this strategy?
Yes, we can. After completing your brand strategy, we'll have a next-steps call to determine where you would like SHFT's help in implementing your plan. Past clients have hired us to:
Design their logo and brand
Design templates for their marketing efforts
Build their new website
Write copy for their website
Develop a content strategy
Provide ongoing brand consulting
A Great Brand Starts With
a Great Strategy

.