SHFT offers brand strategy, design, and content solutions to make your ideal customers chase you.
Lucidpress / State of brand consistency report
Consistent brand presentation across all platforms has been seen to
increase revenue by up to 23 Percent

.

Brand isn't a "
nice to have

" bonus for your business.
Brand strategy, intelligence, and design all have the proven power to impact – or detract from – your revenue.
We work with individuals and teams who:
Don't have a good idea of who their customers are.
Struggle to position their company or product among competitors'.
Need to successfully craft and launch a new offer in their marketplace.
Hope to improve or elevate the way their brand or content looks and feels.
Don't really know what to post, or how to build a content strategy.
Want to document their brand's voice and values, again or for the first time.
Aim to grow online, using organic content and storytelling.
Need to adapt to a changing industry
Want to transition their business to a new product or customer vertical
Our job at SHFT is to make you attractive and exciting so you'll never have to beg just anyone to trust you with their business. You'll simply let them come to you.
Brand Strategy
Before you can say you're different, you need to know how you are and do different. We'll mobilize your shared expertise to define your brand's place in the market, and find ways you can innovate, organizing data in ways you can use.
Customer Insights
Positioning & Messaging
Uniqueness
Brand Experience & MO
Brand Story
Brand Design
To capture the attention of your ideal user or buyer, you'll need a clean, captivating design. Wherever your brand shows up online and offline, we'll make sure it's cohesive.
Logo Design
Brand Design
Brand Style Guides
Digital & Print Design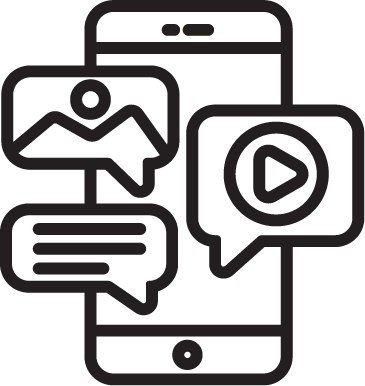 Brand Content
Brand work turns into real business value when you tell compelling stories that lead to sales. We can help with content creation and tactical efforts to help you grow your business.
Demand Generation
Copywriting
Brand Management
Touchpoints Expansion
Let's get together (virtually) and discuss the future of your brand: objectives, vision, and plan for getting there.
Before we make everything beautiful, we'll make sure you have a clear idea of what makes your brand stand out – and then we'll plan for visuals, messaging, and content.
We can also help you generate demand for your brand, plan and produce quality content in your industry, and attract an audience.
Small to Mid-Sized Companies


What
Our Clients


Are Saying

.

SHFT's program allowed us to develop our messaging and grow into our positioning. We got to really work through various hypotheses and find the best fit for our business.
John McCoy, CEO and Founder at ProprHome
Read More
Shortly after working with SHFT, I started to receive new inbound requests to work with me and I have converted more than 50% of them into buying clients. The only regret I have in the whole process is not working with the SHFT team sooner.
Ryan James Miller, Sales Development Coach at Be Authentic Coaching
Read More
From the first meeting till the last, the Brand Positioning program has been a masterclass all along. We learned about who we are, what we bring into the market, our main strengths and how we should use them to grow and secure our proposition.
Chandris Nguema, Co-Founder at Weweyou
I now have a value proposition for my brand that is entirely unique to me and shows exactly why my ideal customers should choose me. Just one week down the line I got an InMail from my exact ideal customer saying how much they love my value prop.
Matt Barker, Freelance Copywriter
Jason took the time to deeply understand what kind of brand design I wanted to build before jumping into the process. I appreciated his insights and how he respectfully challenged my ideas. I can say that without hesitation I'd fully recommend SHFT to anyone looking to create an amazing brand.
Chris Von Huene, Founder at CVH Global
I just feel comfortable showing up every day and delivering on the brand message that we created in this program and I really don't care what anyone thinks, the confidence boost is huge!
Dominic Imwalle, Founder at DxConsulting | Voted #6 Top Job Search Expert to Follow on Linkedin for 2022

I am now crystal clear on what makes my program unique and so powerful for my ideal clients. The best part is that I can stop stewing over this and finally go to market with a clear position.
Michelle Tresemer, Owner at Foundations First Marketing

I had actually tried some other people before, that could not do that, and was very grateful and pleasantly surprised to find someone that could interpret my ideas and put them together to express my art in a personal logo.
Len Cicio, Owner at Len Cicio Fine Art

Read More
Ready to Learn More? It's Free.