Check out our many guides and podcasts to find the insight you are looking for!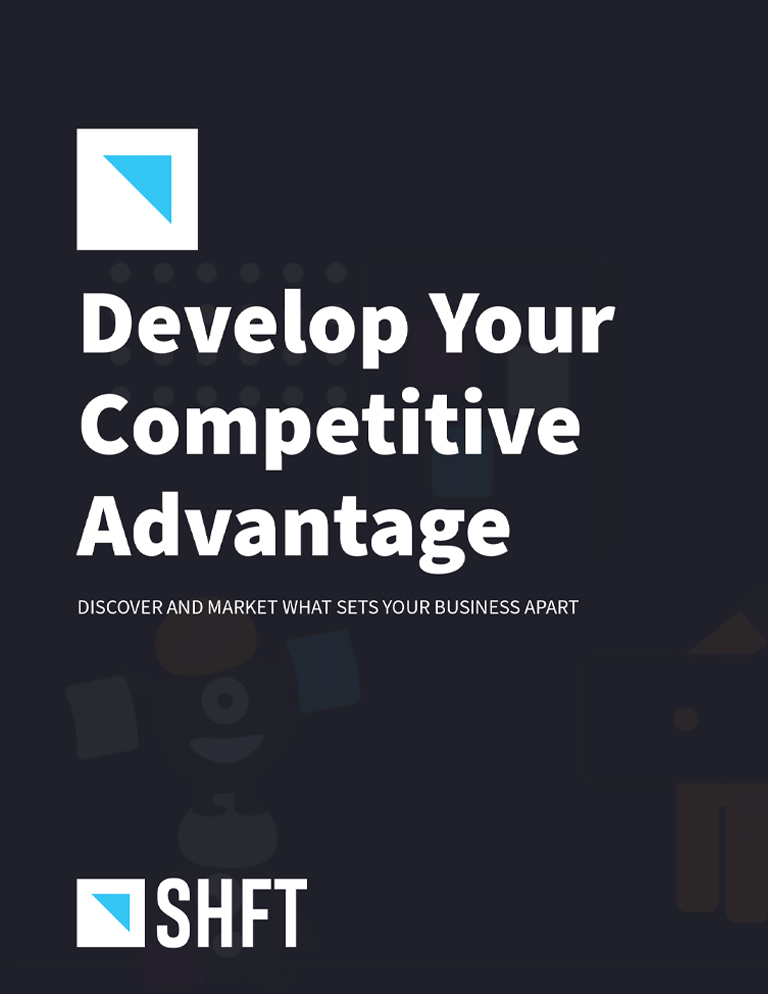 Competitive Advantage Guide
Discover and market what sets your business apart.
LinkedIn Engagement Strategy Guide
Supercharge your LinkedIn content and lead-gen tactics with an effective engagement strategy.
B2B Revenue Growth Playbook
A complete strategy to grow your business
What Branding Really Means
Business Growth Show / Sam Dunning
Educate & Entertain to Drive Engagement
Rep Your Brand Podcast / Nick Bennett
Building Identities for Brands
How to Build an Audience / Matthew Gattozzi
Develop an effective brand strategy with this 7-day email course.
Subscribe today and receive exclusive access to our in-depth processes and follow our step by step guide book to find the success you're looking for!
Subscribe to SHFT Insider to be notified when we publish a new episode.