Turn your brand identity into iconic visuals that help to position you as the only choice for customers and clients.
Brand design is your brand identity, story, and messaging, visualized. It's what makes your brand recognizable and attractive to the people that matter to your business, whether they encounter you online or off.
That means logo, colors, graphic language, typeface, photography, and sales and marketing materials.
In industries where most companies have similar products and claims, pairing a strong brand strategy with iconic visuals will set you miles ahead of your competitors.
Let's Put a
Face

to that

Name

.
Our design team can create a visual brand that expresses your brand personality and identity in a clear and compelling way.
Logo Design
Refresh your look with a professional logo, primary colors, and logo fonts document.
Brand Design
Create a memorable visual brand that aligns with your strategy through logo, brand colors, brand fonts, and photo styles.
Graphic Design
One time or retainer packages to align your sales and marketing collateral with your visual brand.
Fliers
Brochures
Billboards
eBooks/Guides
Business Cards
Stationary
Social Media Graphics
Infographics
And More
Print Design
Tell your brand's story while maximizing leads, with custom-designed solutions that will out-perform your competition! Start somewhere and contact us today.
Evaluation
We'll find out what you need designed, the purpose and goals of the design, and make sure it's aligned to your identity and brand guidelines. We'll also find out what materials we'll need from you to make the project successful.
Brand Identity
If you don't have a brand guideline or strategy, we'll do a one-hour workshop with you to determine the brand identity, tone of voice, and personality that need to come through the design work.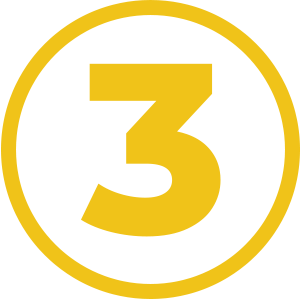 Concepts
We'll take your information, brand identity, and guidelines, and turn them into concepts that we can work from. The number of design concepts you'll get depends on what we are designing.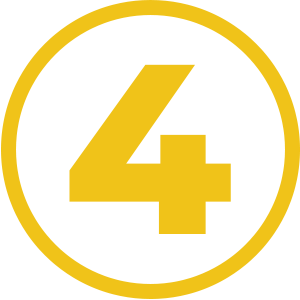 Deliverables
You'll get the final design(s) in multiple formats and versions to meet your print and digital needs.
Guidelines
For logo and brand designs, we'll create guidelines so any future designers you work with can create designs that fits your brand.
Smarter Way To Hire Logo
A start-up challenging a mature industry.
Integrity Geoscience Limited
A new look for a new direction.
National Hospice Management
Aligning marketing materials with an updated look.
Logo Designs
A new look for a variety of businesses and non-profits.
Designs that get you noticed.
Logo Design
Update the face of your brand with a new logo.
Brand Identity Workshop

3 Initial Concepts

2 Rounds of Revisions

Logo Colors & Typography

Logo Guidelines

Full Color, Black, White Versions

Original File Provided

File Formats: .ai, .jpg, .png, .pdf, .eps, .svg
Brand Design
Visualize your brand strategy with a complete design.
Everything in Logo Design, plus…

Brand Colors

Brand TypographyBrand Guidelines
Graphic Design
Align your sales & marketing materials with your brand design.
1 Initial Concept

4 Rounds of Revisions

File Formats as Needed

Print Versions Included

Copywriting & Proofing Available

Projects Starting at $200

Retainers Starting at $1000/month
Brands We've
Worked With

.

What
Real Clients


Are Saying

.

Before SHFT, I was afraid of people visiting my website. Because of SHFT, I know that I can be proud of people visiting my website because I get compliments on it all of the time.
Frank Iozzo, Founder at FMI Financial
Jason took the time to deeply understand what kind of brand design I wanted to build before
jumping into the process. I appreciated his insights and how he respectfully challenged my ideas. I can say that without hesitation I'd fully recommend SHFT to anyone looking to create an amazing brand.
Chris Von Huene, Founder at CVH Global
Read More
Jason at SHFT is an excellent designer who delivers an excellent product on-time, communicates well, and is committed to making sure we are happy with the product and the process.
Mark Robinson, CFO and Co-Founder at Porcine Farms
Read More
I had actually tried some other people before, that could not do that, and was very grateful and pleasantly surprised to find someone that could interpret my ideas and put them together to express my art in a personal logo.
Len Cicio, Founder at Len Cicio Fine Art
Read More
Ready To Become an Icon in Your Industry?