A Strategic Review to
Improve Your Brand

.
Get a brand evaluation and prioritized checklist for making lasting impressions, increasing top funnel activity, and keeping a full pipeline.
No More Guessing
Where to Start

.
Maybe
you want to build your brand,
but feel overwhelmed about where to begin.
You have unlimited ideas—and a limited budget.
Maybe
growth has been flat.
Your pipeline is running dry and leadership is getting nervous.
Or maybe your product, service, or company desperately needs a refresh so prospects don't dismiss you as outdated or irrelevant.
You're feeling the pressure to make things happen, and you don't want to make the wrong moves.
Now's a great time to pull over and look at the map.
Introducing the
Brand Roadmap

.
The Brand Roadmap shows you exactly where your brand stands today:
How you compare to your competitors when it comes to positioning, online search, and more.
How well you communicate your edge and uniqueness across channels and platforms.
How effectively your marketing and design elements contribute to your overall brand story and goals.
How efficient your creative assets and your distribution channels are.
More importantly, you'll get a low-effort, high-impact checklist of steps to make lasting impressions, increase top funnel activity, and keep a full pipeline.
And you'll gain clarity on where your brand needs work so you can invest your time, energy, and budget wisely and effectively.
What's Inside

the Brand Roadmap…
Overall brand score.
Get a score between 1 and 25 that reveals how distinctive, relevant, memorable, and shareable your brand is right now.
How you compare to competitors.
Gain data and insights into how your brand compares to your competition, and how well it stands out to the customers you're trying to reach.
Homepage evaluation.
Find out how well your homepage conveys your unique selling proposition and story, differentiates you from competitors, and more.
How assets align with your brand.
Discover out whether your brand design and creative assets match up with your brand vision and goals. 
And if you select the Premium package, you'll also learn whether the LinkedIn profile of your choice fits your brand positioning and style.
Apply the Insights.
Reap the Rewards

.
Receive a list of low-effort, high-impact action items you can start implementing right away to help you improve positioning and bump up leads. 
You'll also get recommendations for overshadowing competitors and becoming the obvious choice in your market.
At the end, we'll jump on a consultation to review the recommendations and help you take the necessary steps forward.
The Brand Roadmap doesn't use a random, unverified method for auditing your brand.
We assess your brand based on our own 20+ years of experience helping companies make millions in revenue, using the insights and practices we've used to build our own thriving brand.
Our method is grounded in years of extensive research from marketing and branding entities like the Ehrenberg-Bass Institute for Marketing Science and the B2B Institute for Linkedin.
We also draw inspiration from the work of branding forefathers like Marty Neumeier and David Aakers, and brand and creative experts like Nik Sharma and John S. Couch.
INTERESTED IN THE BRAND ROADMAP?
PICK A PACKAGE.
Choose your Brand Roadmap package below.
ANSWER QUESTIONS.
Fill out a short form.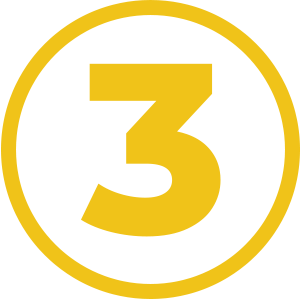 RELAX.
We'll do the heavy research: analyzing your market, digging into Semrush and Google Trends analytics, and more.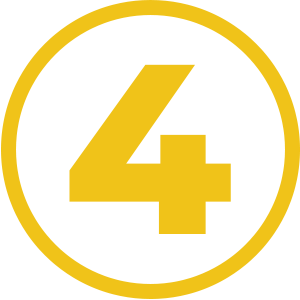 REVIEW.
We'll present our findings and your brand ranking score, and offer recommendations.
EXECUTE.
You'll walk away with a prioritized checklist of ways to level up your brand. Small actions, big returns.
THE BRAND ROADMAP
Brand score.

Competitor analysis.

Creative assessment.

Homepage analysis.

Website performance score.

Prioritized checklist of recommendations and action items.
Estimated delivery: 4–5 weeks.
INCLUDES EVERYTHING IN THE BRAND ROADMAP, PLUS AN ASSESSMENT OF:
One "brand touchpoint" (newsletter, contact page, etc.)

One marketing campaign.

One LinkedIn profile.
Estimated delivery: 6–7 weeks.
Frequently Asked
Questions
What kind of impact can I expect from working on my brand?
Get your branding right, and it's easier to sell and turn a profit, with the added bonus that, if done correctly, you'll reap benefits over the long term.
Why do I need to evaluate my brand?
Your brand lives inside your organization but, most importantly, in the minds of people outside of it. It is a perception that customers, partners, and contractors have of your company and what it does.
Now a perception is hard to control, but there are ways to influence it in the right way.
All you need is to start by evaluating your current efforts.
With the Brand Roadmap, you get a personalized strategic assessment and tactical plan to improve your initiatives right away.
When is an assessment of my brand needed?
Your brand is a constant work in progress. That being said, there are specific times when you'll know you might want to take a step back and assess your current situation. For example:
You want to go to market with full confidence
You're coming up with a new product or service
You need a refresh or reinvention of the status quo
How long does it take to get results?
Our recommendations are specifically tailored for you to be able to seize low-hanging opportunities to maximize your brand's potential–or pivot fast and generate a better impression.
That being said, it also depends on your reactivity and ability to execute fast.
How much time and energy do I need to invest in this?
All we ask of you is to fill in a form and gather some of your existing assets.
We'll keep you posted all along the way, but everything else we'll handle for you.
Want to grow predictably and profitably?